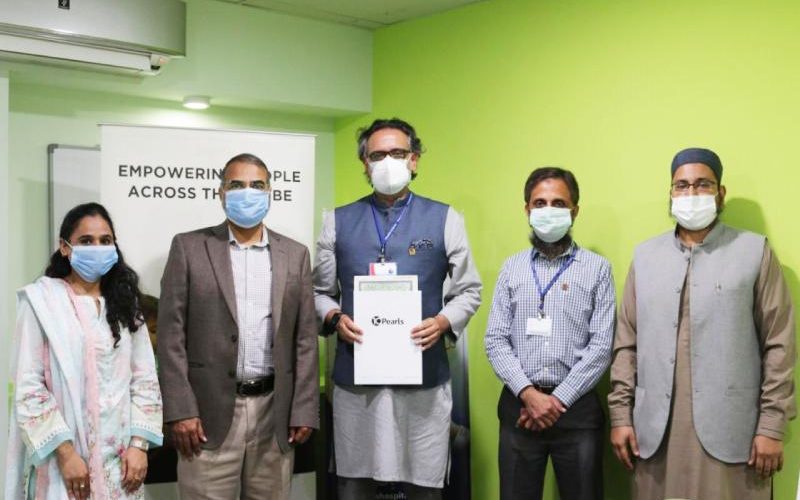 Karachi
The Indus Hospital, since the outbreak of the COVID-19 pandemic in Pakistan, has been on the forefront and has played a vital role in bearing a major burden of the situation. To support the COVID-19 services at TIH, TenPearls committed to help the cause of quality healthcare.

TenPearls, a Digital Transformation Consulting Services Company, signed a memorandum of understanding with TIH in a ceremony held at Parsa Tower, Karachi. The MoU was signed by Dr. Abdul Bari Khan, CEO of The Indus Hospital,  and Director of TenPearls (Pvt.) Ltd. and Empower Foundation.
According to the agreement, the TenPearls pledged to support the Indus Hospital through donations, voluntary work, and other means to promote the cause of TIH. The company will also help TIH for the purchase of a Ventilator Analyzer, to treat COVID-19 patients. Mashood Rizvi, Executive Director, Communications and Resource Development Directorate, Indus Health Network, and Mr. Syed Habib Aftab, Senior Corporate Relationship Manager, CRD were also present at the occasion.