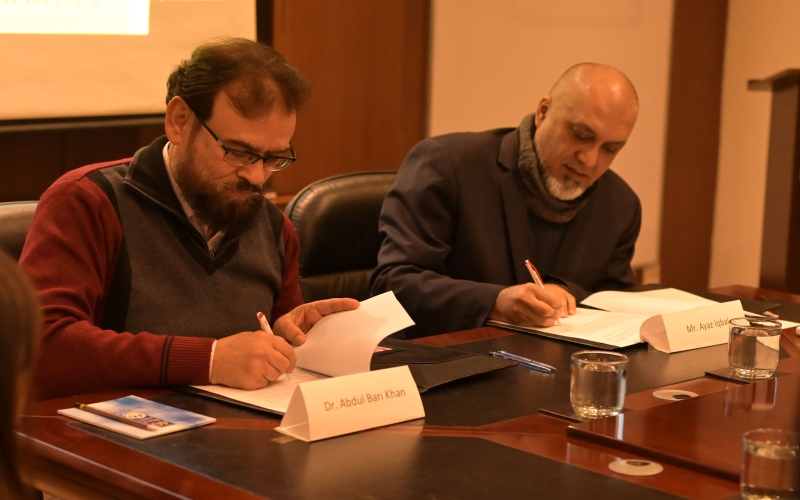 The City School (TCS) and Indus Hospital & Health Network signed a memorandum of understanding on December 08, 2022, in Lahore. With this collaboration, students of TCS will be able to sign up for the IHHN's Indus Yaqeen – Youth volunteer & ambassador program.
The City School is one of the largest private school networks, with more than 500 schools having over 150,000 students. Believing in educating "the whole child," TCS provides its students with every opportunity to discover and build upon their strengths while instilling children with values, attitudes, and attributes for them to become responsible citizens of the society they live in.
Through IHHN's Indus Yaqeen program, students of Grade 9, Matric, O & A 'levels will be given a platform to learn about the health challenges of Pakistan and the work IHHN is doing in the healthcare sector to contribute towards reducing these challenges. The program allows the students to use their knowledge, skills, and strengths to spread awareness about current health issues in Pakistan, IHHN's contribution, and through various activities and events, help raise funds for the support of various causes of Indus Hospital & Health Network and help save lives of the thousands of people in need.
Following the signing ceremony, Dr. Abdul Bari Khan, Founding President of IHHN, and Mr. Ayaz Iqbal, Head of Academics TCS, along with senior team members, also discussed various opportunities to engage faculty and other staff to join the cause of IHHN as ambassadors.