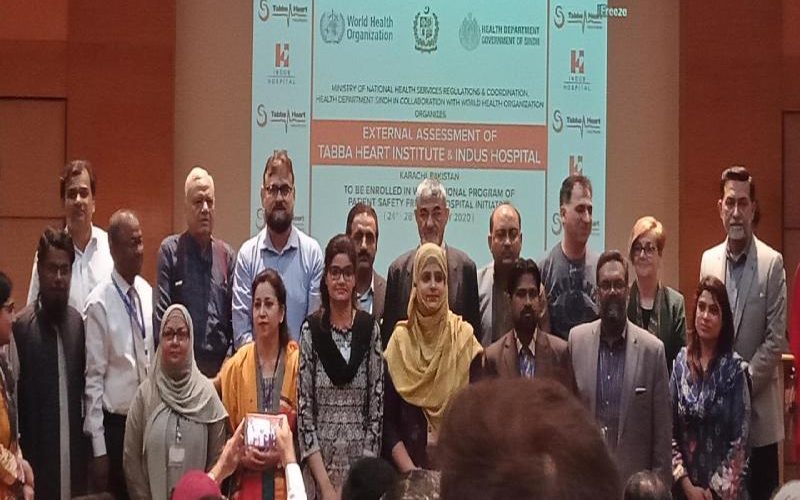 Karachi
The Indus Hospital (TIH), Korangi Campus has achieved another milestone in its pursuit of excellence in patient care, safety, and quality. On February 25, 2020, a team of WHO-Patient Safety Friendly Hospital Initiative (PSFHI) conducted a planned review. The survey team was comprised of two external assessors: Dr. Aniroda from Iran and Dr. Triona Fortune from Ireland assessed TIH, Korangi. TIH successfully achieved LEVEL I accreditation and is the first healthcare organization of Pakistan to achieve the recognition of 'Patient Safety Friendly Hospital'. The assessing team congratulated the Hospital on it quality and performance across all evaluation areas.
The patient safety friendly hospital initiative is aimed at assisting institutions to launch a comprehensive patient safety program. The objective is to enhance the visibility and implementation of patient safety practices in healthcare facilities. The initiative provides a framework through which hospitals can deliver safer patient care. It assesses hospitals from a patient safety perspective; builds the capacity of staff in patient safety; and involves patients and communities in improving healthcare safety.
The TIH team is glad to attain PSFHI accreditation as achieving this standard is very gratifying and underscores the Hospital's mission and values.