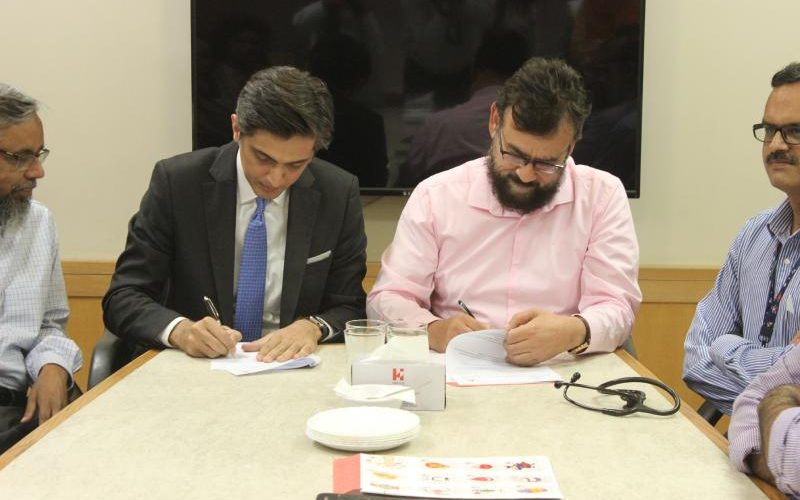 Karachi
August 22, 2019
The Indus Hospital (TIH) has entered into a partnership with Karachi Down Syndrome Program (KDSP). Dr. Abdul Bari Khan, Chief Executive, Indus Health Network and Mr. Ali Allawala, Chief Executive Officer, Karachi Down Syndrome Program signed the Memorandum of Understanding. The ceremony was held on August 22, 2019 at the Korangi Campus.
Along with other pediatric children, TIH receives hundreds of Down Syndrome Patients. Since they require specialized help, therefore, TIH is partnering with KDSP. KDSP offers highly specialized interventions, rehabilitation services, as well as Montessori education for individuals with Down syndrome of all ages. It starts enrolling infants at the age of 3 months.
The terms of this collaboration include a two-way referral system. Children who are born with Down Syndrome at TIH would be referred to KDSP while Down Syndrom patients who are registered at KDSP would be referred to TIH for any healthcare need.
This collaboration would help Down Syndrome patients and their families in leading a normal life as timely and early interventions brings great results. The program would ensure that these individuals are given the opportunity to enhance their quality of life, realize their life aspirations, and become valued members of welcoming communities.