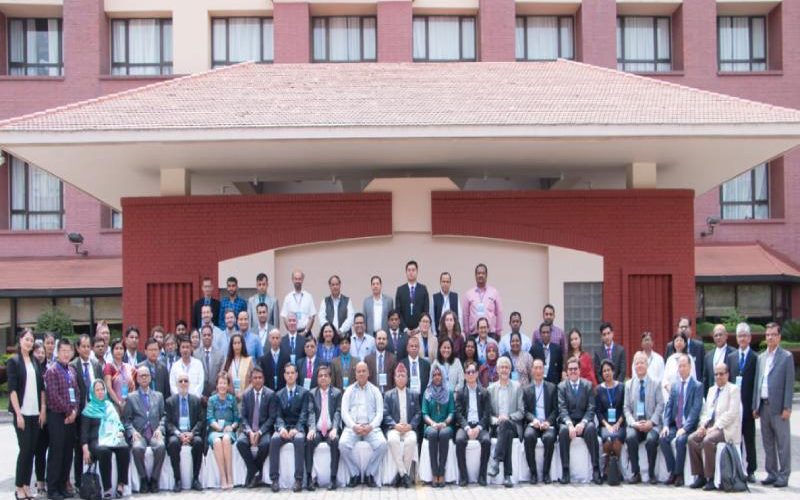 The Indus Hospital was honoured to attend and participate in the SAARC-Tripartite Rabies Elimination meeting on 'Enhancing Progress towards Rabies Elimination Goal of Zero by 2030 in the SAARC Region'. The World Health Organization and SAARC Secretariat organized the meeting from June, 26 – 28 2019 in Kathmandu, Nepal.
Rabies, a 100% vaccine preventable yet neglected disease, claims tens of thousands of human lives every year, mostly among underprivileged and marginalized populations in Asia and Africa. Over 95% of human cases of rabies are due to dog bites and it has also been proven in several countries and regions that elimination of rabies as a public health problem is feasible through regional cooperation.
Rabies prevention global leaders and representatives from all SAARC countries participated in the three-day comprehensive sessions and covered all dimensions of rabies elimination at sub-national, national, and regional levels which is aligned with WHO strategic goal of Zero rabies by 2030.
Mr. M. Aftab Gohar, Manager Rabies Program and Dr. Waseem Hassan, Veterinary Consultant, Rabies-Free Karachi participated in the meeting. As an Advisor, Mr Gohar contributed to the technical discussions during the meeting. He also presented achievements of the Indus Hospital in human rabies prevention and mainly Rabies-Free Karachi.
In Pakistan, rabies claims over 2000-5000 lives annually mostly affecting defenceless children playing on the streets. In response to these concerns, The Indus Hospital has formed the Rabies-Free Karachi project under the aegis of Indus Hospital Research Center (IHRC), led by Dr. Naseem Salahuddin. The program is being implemented in collaboration with Karachi's leading veterinarians, animal-right activists, community engagement experts, doctors, and researchers.
The program received much accolade at both regional and global levels. The Indus team shared experience and practices with other SAARC member states. The exposure and collaboration would help TIH in rabies elimination and in strengthening the program.