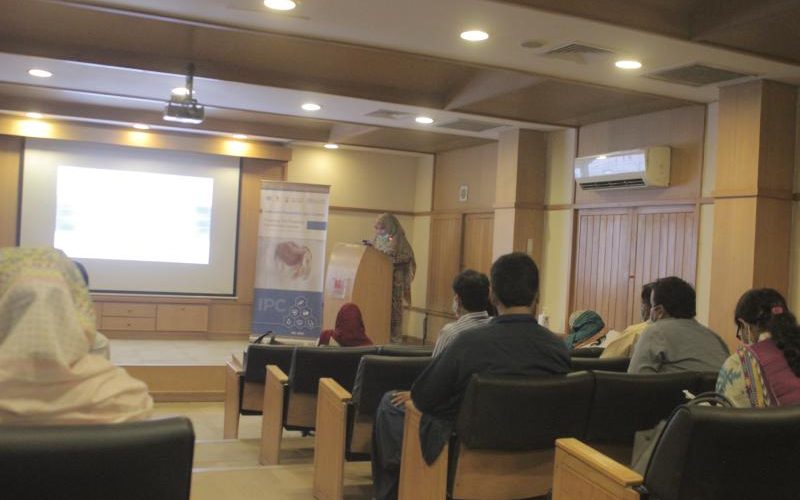 The Indus Hospital's Infection Control Department is always seeking opportunities to facilitate healthcare workers, patients, and their families to educate them.
The increasing challenge of Antimicrobial Resistance (AMR) has emerged as a major health crisis for the entire world including Pakistan. Pakistan has developed National Action Plans (NAPs) on AMR, in which infection prevention and control (IPC) is one of the priorities.
Since 2019, World Health Organization (WHO) has worked with the Sindh Health Department to systematically implement IPC in wake of HIV/AIDS outbreak in Larkana. In 2019, WHO's regional office, WHO CCKSA (WHO Collaborating Centres), conducted a seven-day course to develop IPC master trainers for infection prevention and control implementation.
In continuation of this, WHO is now working with The Indus Hospital to "institutionalize one week IPC master course for the master trainer of IPC".
The course would be rolled out as a certificate course for selected health care workers in health facilities in Sindh by closely working with the IPC unit under the Sindh Health Department.
The course will start from November 23rd to 30th at The Indus Hospital where various international and nation IPC experts will speak. Courses will consist of theory, hands-on training, and field visits.