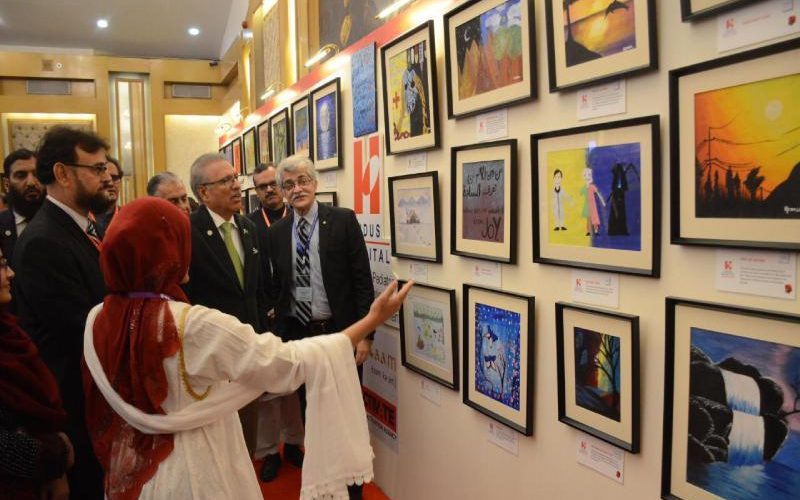 The Indus Hospital is a multidisciplinary healthcare network spread across Pakistan. It serves to provide absolutely free services to most under-served segments.
TIH also caters to mental health developmental needs of children undergoing treatment for various diseases and making their hospital experiences as easy as possible.
For this reason, in collaboration with ArtKaam Gallery, routine Art as Therapy sessions were conducted for these children as an expressive medium to these children undergoing such difficult times.
The Indus Hospital has organized the artwork display titled 'Rang-e-Arzoo' created by TIH paediatric oncology patients and curated by ArtKaam Gallery in sidelines of ICON 2020, one of the largest health conferences of the country. The conference is being held on January 17-19, 2020 in Marriott Hotel Karachi.
President of Pakistan, Dr Arif Alvi witnessed the paintings during the inaugural ceremony of ICON 2020. Dr Alvi lauded the artwork made by the patients.