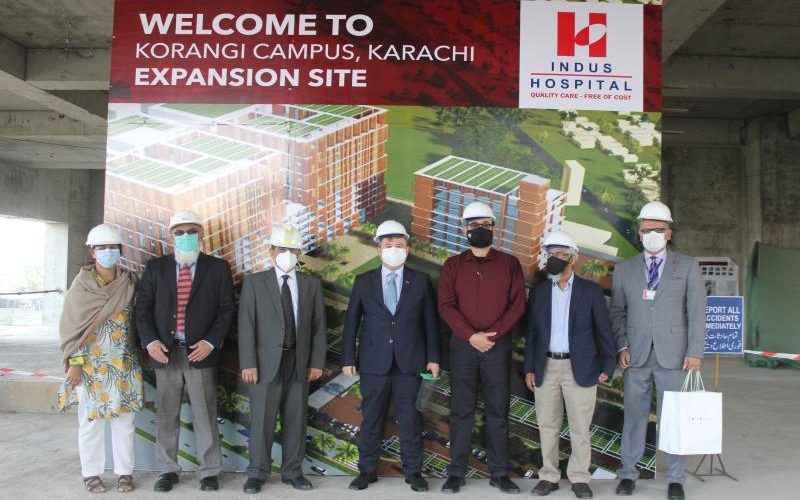 Karachi, Pakistan, December 10, 2020: The Honorable Consul General of Turkey in Karachi, Tolga Ucak visited The Indus Hospital Korangi's expansion site on Thursday, December 10, 2020.
Mr. Ucak took a detailed tour of the under-construction facility along with the senior management of the Indus Health Network, includin CEO Dr. Abdul Bari Khan; Senior Executive Director, Dr. Zafar Zaidi; Executive Director, Medical Services, Dr. Muhammad Shamvil Ashraf; Executive Director, Global Health Directorate, Saira Khowaja; Executive Director, Projects, Shahab Akhtar; and Executive Director, Communications and Resource Development, Mashhood Rizvi.
The Consul General applauded the free and quality services provided at the facility and pledged to support IHN's future plans.
The Turkish Consul General was presented with a memento by Dr. Bari after the visit.