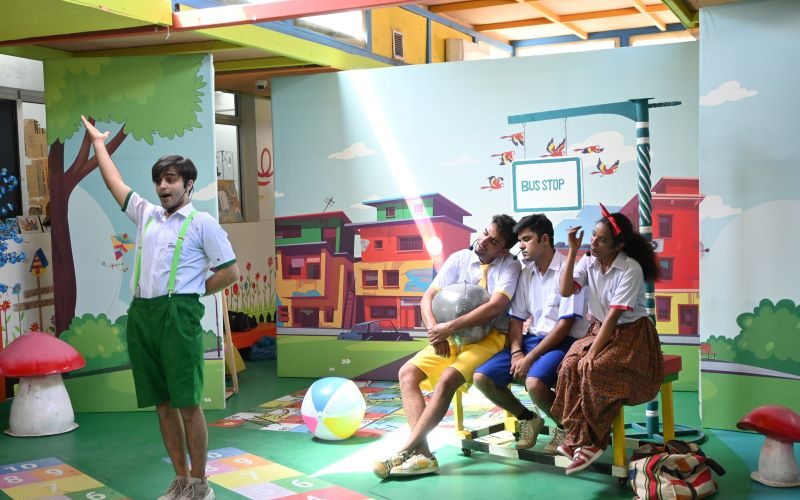 Surf Excel collaborated with Indus Hospital & Health Network to conduct a month-long activation throughout the blessed month of Ramadan to bring smiles to the faces of the precious children undergoing treatment at Indus Hospital.
Various dynamic and exciting activities took place and involved different influencers, celebrities, and external media outlets in documenting the fun and bringing awareness to the plight of pediatric patients and IHHN's work in providing these children, as well as countless other patients in need, with holistic, quality care, absolutely free.
Kickstarting the activation was a Drum Circle activity and a lovely Arts & Crafts Day, where children were free to paint, color, draw, and create to their heart's content! The children were allowed to take home their little masterpieces at the end of the day. A Cooking Day was also held, where the children were given a live cooking show and treated to tasty noodle dishes at a food stall set up in the area.
Next came The Bobbles – a four-person performance group that visited Indus and held a lively and educational musical theatre performance for the children and their caregivers. Although specializing in content for children, the action-filled comedic skit was enjoyed by all in attendance, who clapped, cheered, and sang along with the group.
Later during Ramazan, Unilever – Surf Excel invited the children to a live showing at Jeeto Pakistan, a thrilling game show widely considered one of the largest in Pakistan. There the children could cheer along with the audience and thoroughly enjoy themselves in the antics of the show's host Fahad Mustafa. Surf Excel also held a grand iftar dinner at the pediatric play area for the children and their caregivers. They were treated to various delicious courses accompanied by fun games.
Unilever – Surf Excel Pakistan further showed their generosity and goodwill towards IHHN's little warriors by donating several goodies, including smartwatches, decorated purses, snacks, and much more, to IHHN's Eid Bazaar. They also treated the children to Walls Ice Cream and a popcorn stall. Held in the hospital, IHHN's Eid Bazaar allows patients registered for various treatments to participate in Eid festivities, which they would otherwise have missed out on.
Indus Hospital and Health Network would like to thank Unilever-Surf Excel Pakistan for providing these children with unforgettable experiences and allowing them to create cherished memories with their loved ones in the blessed month of Ramazan. The month-long activation helped ease the stress that often accompanies battling illness & disease and gives much-needed relief to the children and their caregivers.