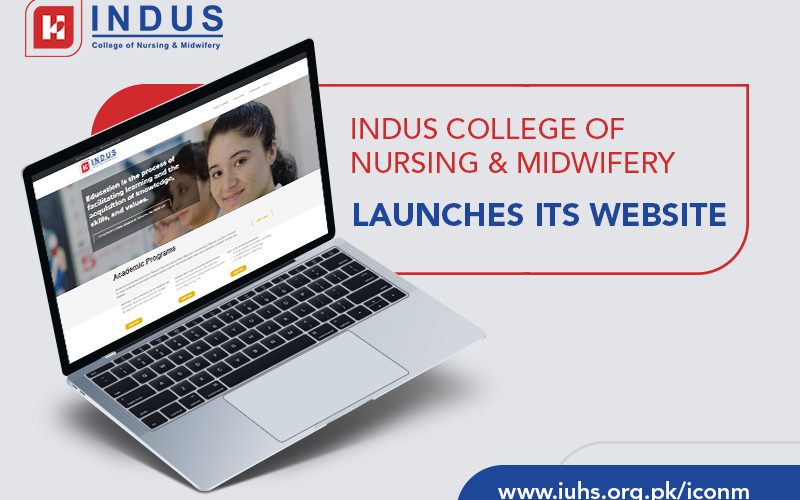 The Indus College of Nursing & Midwifery, the first academic unit of Indus University of Health Sciences launched its new website.
The website will facilitate students to learn about the admission details and academic programs being offered at the College.
Currently the College offers diploma and undergraduate programs that have been designed and developed based on Pakistan Nursing Council; Higher Education Commission, Pakistan; and Dow University of Health Sciences guidelines.
With 27 distinguished faculty onboard, the College currently has a strength of 644 students. Visit ICoN&M website to learn more.