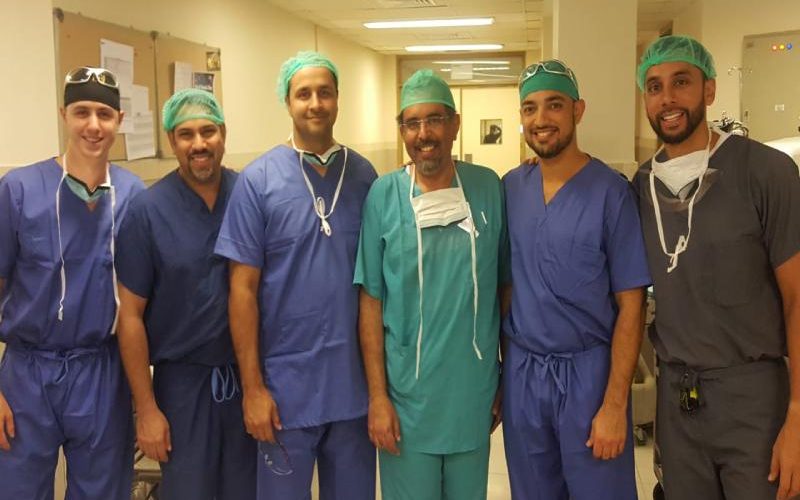 A group of Dallas, Chicago based surgeons conducted a total of 60 total hip and knee replacement surgeries during a period of five days at The Indus Hospital (TIH), Karachi.
The team comprising of orthopedic surgeons, was led by Dr Umar Burney, Master Trainer, Zimmer Biomet, USA, along with Dr. Syed Atif Ahmed, Dr. Mohammad Khalid Yousuf, Dr. Scott Lessen Branden, Dr. Rhett Steen Crawford and TIH team which consisted of Professor Amin Chinoy and Professor Mansoor Ali Khan.
Professor Mansoor Ali Khan, Senior Orthopedic Consultant, TIH said, "Since the average age is increasing in Pakistan thus the need of joint replacement is also growing. It is highly inspiring that patients are able to resume a normal life after these surgeries and they don't become a liability for their families."
Professor Amin Chinoy said that, "Indus Hospital is doing knee and hip replacement surgeries since 2008. Joint replacement is a costly procedure but TIH does it absolutely free of cost.
Professor Mansoor Khan informed that Zimmer Biomet, USA is one of the largest medical device manufacturers. It has donated surgical implants worth 2 million dollars, to TIH in order to fulfill their corporate social responsibility and is planning to continue this practice in future.
About The Indus Health Network (IHN)
In the year 2007, The Indus Hospital (TIH) started as a 150 bed, state-of-the-art, tertiary healthcare facility providing quality treatment free of cost to every patient. After widening the scope of work, the hospital has turned into the Indus Health Network (IHN). The network is focusing on the development and management of various public and private hospitals throughout Pakistan. The network is also carrying out Malaria, AIDS and TB outreach programs in the country.