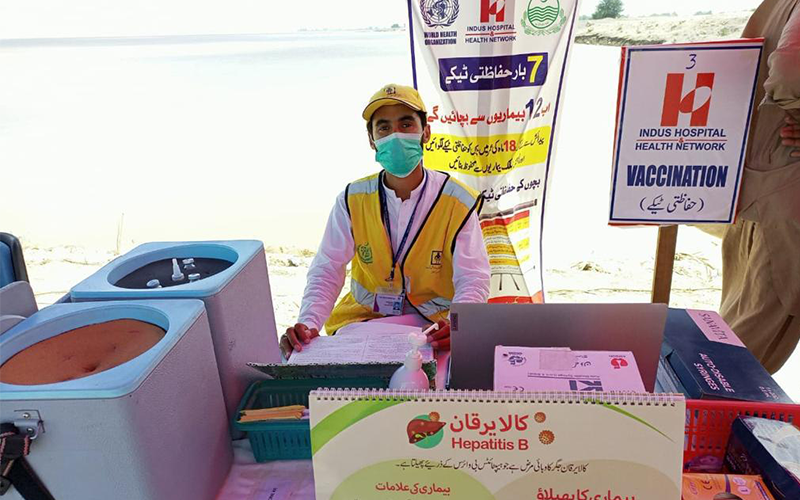 On September 3, 2022, an emergency flood relief medical camp was inaugurated by  Dr. Palitha Mahipala, WHO Representative and Head of Mission in Pakistan, at Rajanpur, Punjab.
The medical camp, comprising a primary health care clinic, an antenatal clinic for expectant mothers, and a vaccination clinic, distributed free-of-cost, essential medicines and medical care to 105 flood-affected victims in the region who are severely exposed to waterborne diseases, skin infections, and countless other risks to their health and safety.
In addition to medical services, Indus Hospital & Health Network (IHHN) paramedical staff provided ORS, hygiene kits, and community counseling for hepatitis B, polio vaccination, and protection against prevalent illnesses.
Dr. Mah Talat, Executive Director of Community Health Directorate; and Dr. Adil Akhter, Associate Director of MNCH&N, IHHN, were also present to inaugurate the camp.
Being the largest charity healthcare network in Pakistan, IHHN is committed to serving victims of this catastrophic flooding in every nook and corner of the country. Moving forward, IHHN plans to set up additional disease-specific camps in other affected regions in all four provinces.