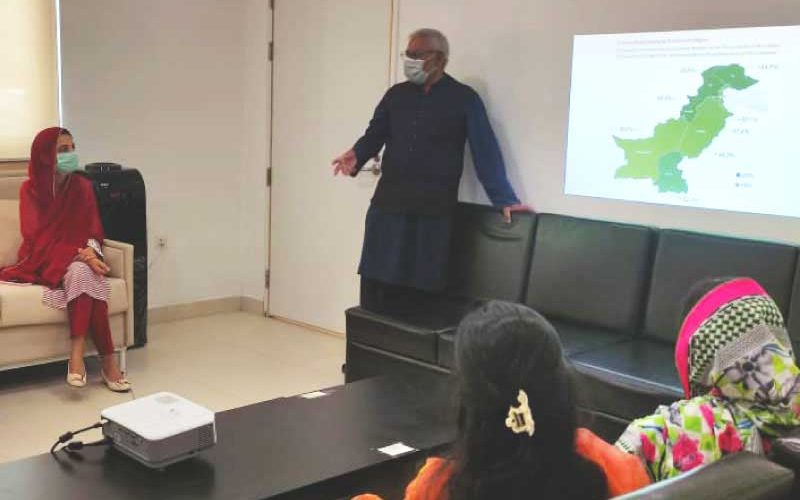 According to the National Nutritional Survey 2018, less than half of all mothers exclusively breastfeed in Pakistan. Therefore, protecting breastfeeding is not just the responsibility of a mother but the responsibility of the country, society, and family.
Every year, World Breastfeeding Week is celebrated from August 1 – 7 to spread awareness about the benefits and importance of breastfeeding. To mark World Breast Feeding Week, the Indus Hospital & Health Network – QF, NST & SMP Campus, Lahore held multiple sessions.
IHHN holds sessions to educate families
Dr. Adil Akhter, Associate Director of Maternal, Neonatal & Child Health, hosted one of the sessions. He highlighted that less than half of mothers exclusively breastfeed their babies for the first six months.
"The first step in decreasing the number of stunted children in Pakistan is to ensure that healthcare professionals encourage and support mothers in breastfeeding," he said.
In another session, Jahan Zuberi, Indus Hospital & Health Network's midwifery coordinator, discussed the benefits of breastfeeding with community health workers, midwives, and lady health visitors at the hospital.
She shared how to give breastfeeding education and support to mothers and families and manage breastfeeding problems.