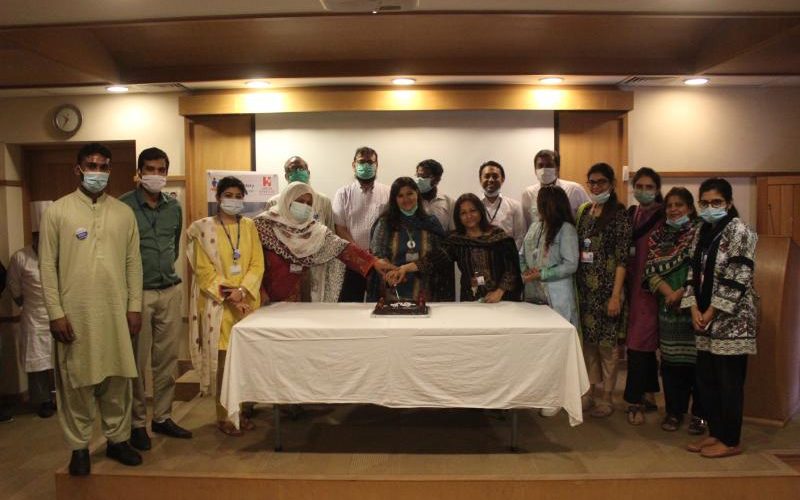 The Indus Hospital, in its continuous progress as an organization in putting patient safety as its top priority, is taking dynamic steps towards the advancement of safety for their patients and employees, alike. Several initiatives are in line with the fulfillment of the mission and vision of safer care to patients. In our journey towards quality care and patient safety, we are striving to embrace international standards in healthcare delivery that will depict our commitment to maintain reliability in healthcare.
The COVID-19 pandemic has unveiled huge challenges and risks that health workers are facing globally including, healthcare-associated infections, violence, stigma, psychological and emotional disturbances, illness, and even death. Furthermore, working in stressful environments makes health workers more prone to errors which can lead to patient harm. Hence, the World Patient Safety Day 2020 theme for this year by the World Health Organization is "Health Worker Safety: A Priority for Patient Safety" 
On the event of World Patient Safety Day on 17 September 2020, the Quality and Monitoring Directorate celebrated the day at The Indus Hospital to create awareness regarding patient safety with regards to healthcare worker's safety. The ceremony was attended by the senior management of TIH including CEO Indus Health Network, Dr. Abdul Bari Khan; Executive Director Medical Services, Dr. Muhammad Shamvil Ashraf; Medical Director, Dr. Ashar Alam; Director Nursing, Ms. Rashida Merchant.
The day was marked with an appreciation of all the healthcare providers who have worked tirelessly and with great compassion during COVID 19 crisis. Quality and Monitoring Directorate presented shields and badges to the physicians, nurses, support staff, Clinical Service Management, and Infection Control Department for their dedication towards providing quality care, especially during the pandemic.
A slogan contest was also part of the activities planned on account of World Patient Safety Day which was open to all staff and different clinical and non-clinical departments. The theme given for the slogan contest was, "Safe Health Workers, Safe Patients" in reference to "COVID 19 Pandemic" and the winning slogan was awarded a shield.
Moreover, the Quality and Monitoring Directorate also arranged a webinar session on "Health Worker Safety: A Priority for Patient Safety" for awareness of all the healthcare providers and planned fun quizzes for the staff on duty.
The celebration of this day is an avenue for healthcare providers to engage in active discourse in the future and promote the culture of team-based collaboration. This dedication will provide our patients with the optimum care that they rightfully deserve.