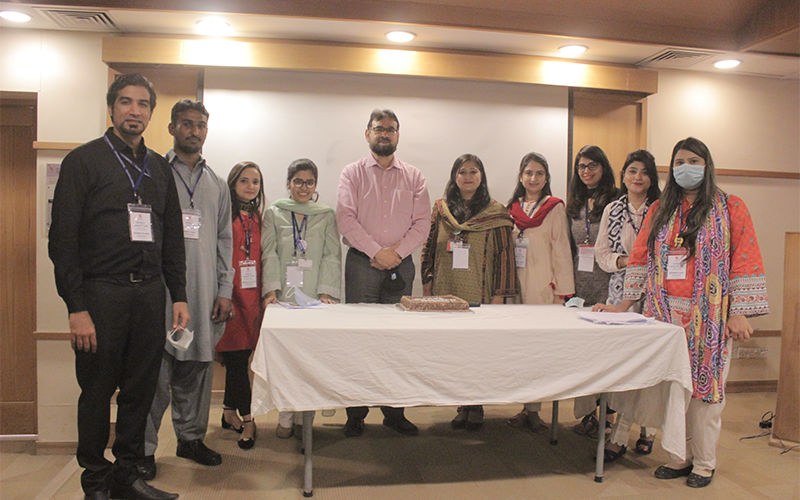 Patient-centered Care: Improving Healthcare Outcomes
On November 12, 2020, The Indus Hospital, Korangi Campus celebrated the World Quality Day. The day was celebrated to recognize the contributions of quality professionals across the globe. It was an opportunity to highlight the achievements of quality initiative and quality improvement projects taken by the Hospital to improve the standard of service delivery. The Indus Hospital has always strived for improving the quality and to build human capacities through quality education and research.
The COVID-19 pandemic has confronted the healthcare sector with an unprecedented challenge. Strategies to flatten the COVID-19 curve such as social distancing, work from home, adherence to personal protective equipment usage protocols, rotations of staff at alternative days have resulted in creating new value proposition for patients and employees. In this regard, this year the theme of World Quality Day proclaimed by World Health Organization is "Creating Patient Value".
To celebrate the day, Quality and Monitoring Directorate of the Indus Health Network announced QUALITY CONVENTION that provided the platform for the staff to present the Quality Improvement Ideas and achievement through a poster.
49 projects were received and evaluated by judges which included: Mr. Hakim Shah; Principal Indus College of Nursing and Midwifery; Dr. Najib Munir; Senior Manager Operations; Mr. Mazhar Ahmed; Senior Manager Operation; Dr. Saima Salman; Consultant Emergency Medicine, Ms. Rashida Merchant; Director Nursing Services; Mr. Shakeel Akhtar; Chief Information Officer, Indus Health Network. The finalist of the first round of Quality Convention presented their posters to the senior management on the World Quality Day and winners were awarded with shields.
The Quality and Monitoring Directorate intends to implement the three best innovative projects at Indus. The Directorate also arranged a webinar 'World Quality Day – Creating Customer Value' for the other campuses of the Network.
The ceremony was attended by the members of senior management: Dr. Abdul Bari Khan, Chief Executive Officer, Indus Health Network; Mr. Khalid Khanani, Member of the Board; Dr. Wasif Shahzad, Director Operations and Chief Operating Officer, Dr. Ashar Alam, Medical Director; Ms. Rashida Merchant, Director Nursing Services; and Syed Mashhood Rizvi, Executive Director, Communication and Resource Development Directorate, IHN.