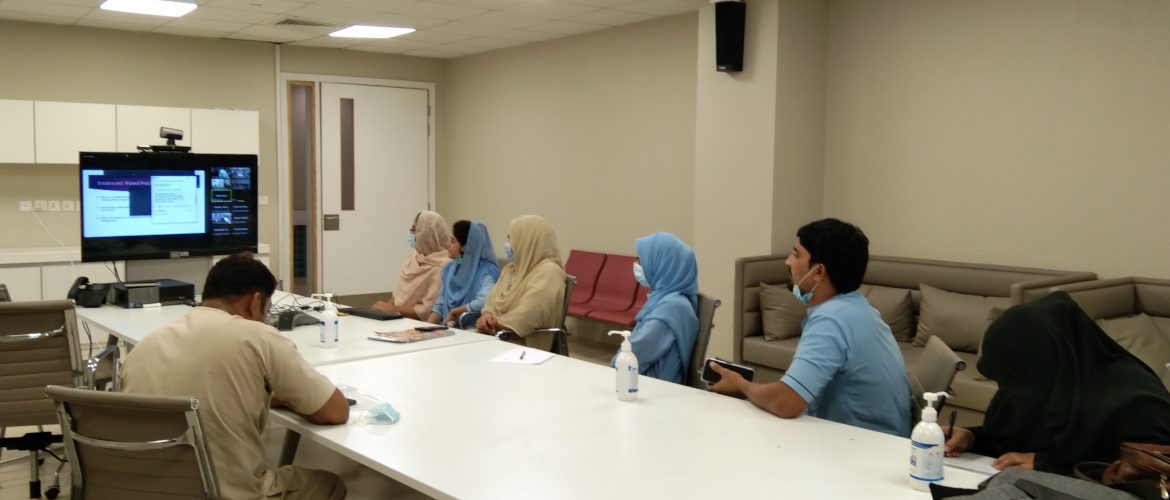 The Quality & Monitoring Directorate of Indus Hospital & Health Network (IHHN) celebrated World Quality Week from November 8 to 12, 2021 at its hospitals across the Network.
World Quality Week provides an opportunity to celebrate the achievements and recognize those that uphold trust to sustain and improve performance every day of the year as well as bring greater awareness to the importance of healthcare quality. This year's theme was "Sustainability: improving our products, people and planet."
During the week, the Quality & Monitoring Directorate, in collaboration with Infection Control Department and Nursing Services, held awareness sessions for IHHN's staff across the network.
The week started with a session on International Patient Safety Goals for residents of Sheikh Saeed Memorial Campus. During the week, several online sessions were conducted, including Introduction to Healthcare Quality, Healing Power of Therapeutic Communication by the Nursing Department, Water, Sanitation and Hygiene in Healthcare Setting by Infection Control Department, and overview of healthcare quality standards by Quality Improvement and Patient Safety (QIPS) Department.
The week concluded with International Patient Safety Goals sessions conducted by QIPS representatives of all the outreach campuses and PIB campus. 500 participants attended the sessions.
Sessions were also conducted at Tehsil Headquarter Hospital (THQ), Kahna Nau, THQ Manawan, THQ Sabzazar, District Headquarter Hospital, Badin, Multan Institute of Kidney Diseases, and Recep Tayyip Erdogan Hospital, Muzaffargarh.