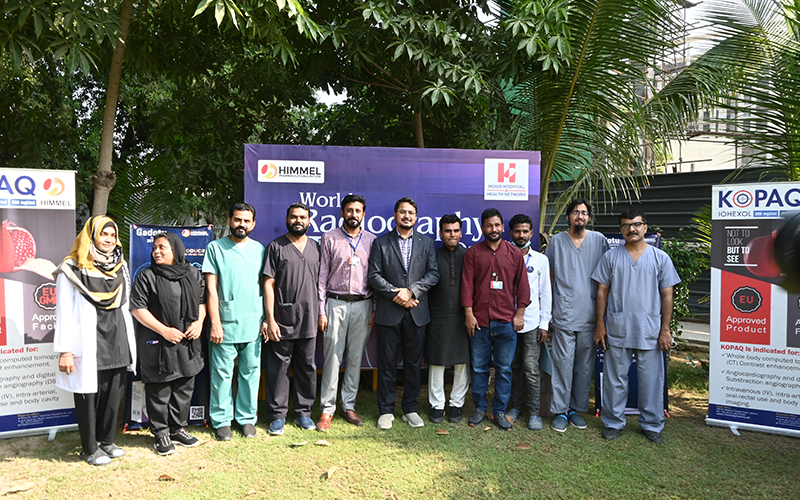 World Radiography Day is celebrated on 8 November each year globally. The date marks the anniversary of the discovery of x-radiation by Wilhelm Roentgen in 1895. Indus hospital and Health network's (IHHN) Department of Imaging and Radiology celebrated World Radiography Day with its diverse team comprising of Radiographers, Faculty, Fellows, Residents, Administration, and Nurses.
Celebrations took place at IHHN, Korangi Campus, and Tehsil Headquarter Hospital, Manawan. Cake-cutting ceremonies were held as a token of appreciation for the Network's hard-working staff. The events were sponsored by Himmel Pharmaceuticals.
The celebrations were attended by Dr. Muhammad Kashif Shazlee, Chair, Imaging Services, IHHN; Dr. Muhammad Shamvil Ashraf, Executive Director, Medical Services, IHHN; Dr. Saeeda Haider, Chair, anesthesiology, IHHN; and Dr. Faheem Anwar, Head of THQ Manawan Campus, Lahore.