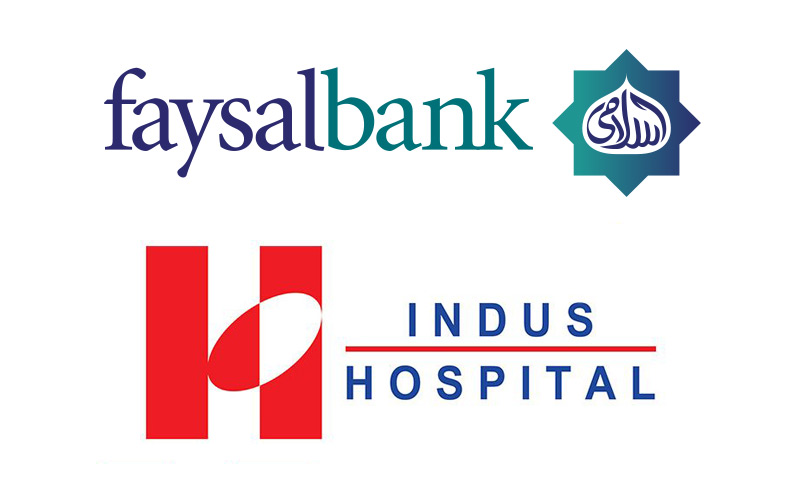 Indus Hospital joins hands with Faysal Bank for the wellbeing and treatment of deserving patients. Now you can make a generous contribution by simply opening and maintaining a Faysal Islamic Rehmat account.
Upon maintaining a minimum quarterly balance of PKR 1 million, Faysal Bank will donate PKR 2,500/- to the Indus Hospital on your behalf, without any deductions from your account. This account will allow you  to support the cause of the Indus Hospital every quarter for many years to come.
To provide continuous care and hope to our patients looking for free and quality healthcare, open a Faysal Islamic Rehmat Account. For details regarding Rehmat Individual Account, kindly visit http://bit.ly/2RA8Aq4 and for Rehmat Business Account, visit http://bit.ly/2ulMFLh.
If you are an existing Faysal Bank customer, you can also support the noble cause of The Indus Hospital by making direct donations through Faysal Bank Internet Banking, Faysal DigiBank mobile app or by visiting any of the 550+ branches in 200+ cities across Pakistan.
Together with Faysal Bank, let us bring blessings into our patients' lives!