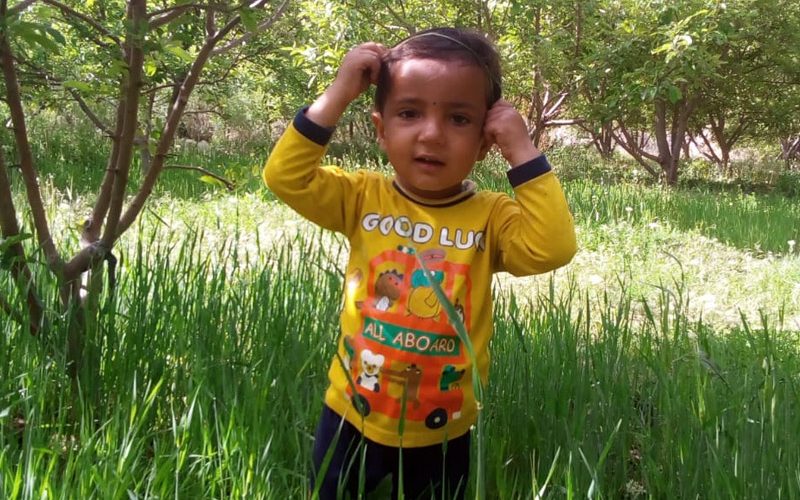 "My son is alive because of your generosity", Gul Zaman
While going through the Indus Hospital's Facebook Page, we noticed a comment. It wasn't a paid comment, neither he was an influencer. Then who was he?
Gul Zaman is the father of a cancer survivor. He was pleading people to donate for the Indus Hospital because he knows if the hospital has resources, children could be saved from untimely death.
Gul Zaman is a graduate, living in Ziarat, Baluchistan. He teaches in a government school. The passionate teacher has two daughters and a son. In 2016, Naseemullah – his only son – was 1.5 years old when he started having unusual and prolonged high fever. Gul Zaman took him to all clinics and hospitals in Ziarat and Quetta, but none of the doctors were able to diagnose. After a lot of running around, he sent Naseemullah's blood samples to a high-priced private hospital in Karachi. They diagnosed that the young child has leukemia and the treatment will cost 2 million rupees. It was a shock for the family. They were devastated as Gul Zaman used to hardly make his ends meet. They lost hope to see their child alive.
Gul Zaman still hoped that a miracle would happen. He was shown a way out – a ray of hope – the Indus Hospital. An acquaintance advised him to take Naseemullah to the Indus Hospital as it offers free treatment. It was unbelievable but he had nothing to lose.
In January 2017, he brought Naseemullah to Karachi. The boy was admitted on the first day and Gul Zaman was told to stay in Karachi till the treatment is completed. The compassionate doctors, nurses and psychosocial staff consoled the depressed family and child and started the treatment.
Fortunately, Naseemullah's illness was diagnosed in time and his treatment was successfully completed in six months. Now the lucky boy is healthy and has started studying. He visits his doctors in a couple of months for follow-up.
Gul Zaman is appreciative of the hospital and its staff for saving his son's life. He knows that surviving cancer is not less than a miracle and this miracle became a reality because of the generosity of people who donate to the Indus Hospital. The least he can do is to become an ambassador of the noble cause and that's what he is doing.