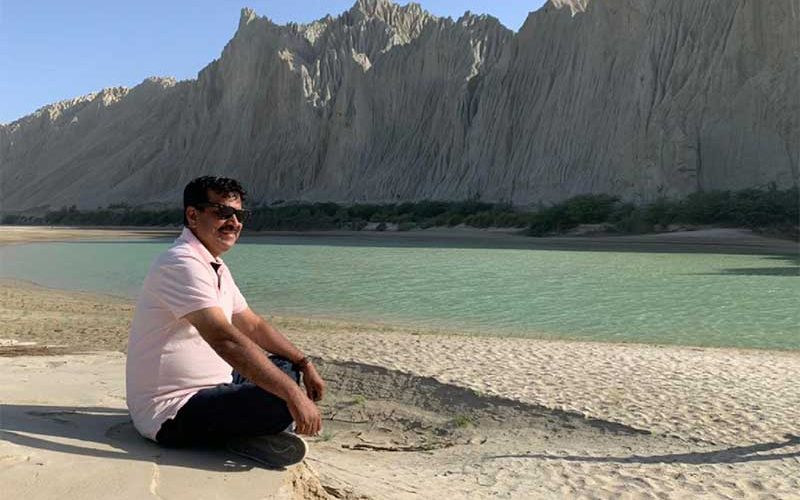 "The only thing I could think about throughout the ambulance ride was – Will I come back home alive?"
On April 25, 2020, Aamir Ishrat was struck with a mild fever and flu. Blaming it on the weather, he kept doing his usual tasks, not realizing how the next couple of days will unfold. Within the next few hours, his condition worsened. He lost his usual strength, felt dizzy, his fever spiked, and had difficulty in breathing. Within a matter of hours, his wife, Safoora, also felt feverish and weak. Worried about the health of their three children, both of them decided to get tested for COVID-19.
A day after self-quarantining, the husband and wife received their tests results back: they both were positive for COVID-19. "We were a bit satisfied that at least we are in this together," Safoora recalls. While her symptoms were mild, Aamir's symptoms grew worse. His cough was uncontrollable and he couldn't breathe at all. This is when he was taken to The Indus Hospital, Korangi Campus for treatment.
"It was very hard for me to see my family cry when I was being taken in the ambulance. It was more painful than the physical pain I was going through. Neither of us knew, if I would come back or not," Aamir says.
When Aamir reached The Indus Hospital he was taken to the intensive care unit (ICU) and was put on a breathing tube. He knew he wouldn't see his family in person for a while now – and this broke his willpower. But the staff at Indus Hospital compensated for this, as Aamir himself states, 'I'm speechless about the way the staff treated me. They took care of me like my own family would have. The doctors used to visit every 3 hours, and made sure I understood what was happening to me.'
There were tough days when Aamir felt weaker than usual. But with the help of his doctors, support from the staff, and his determination, Aamir came back home after 10 intense days from the COVID-19 ward. He says he is grateful to The Indus Hospital's unconditional help and care that helped him survive. "I will be forever grateful to Indus Hospital!"