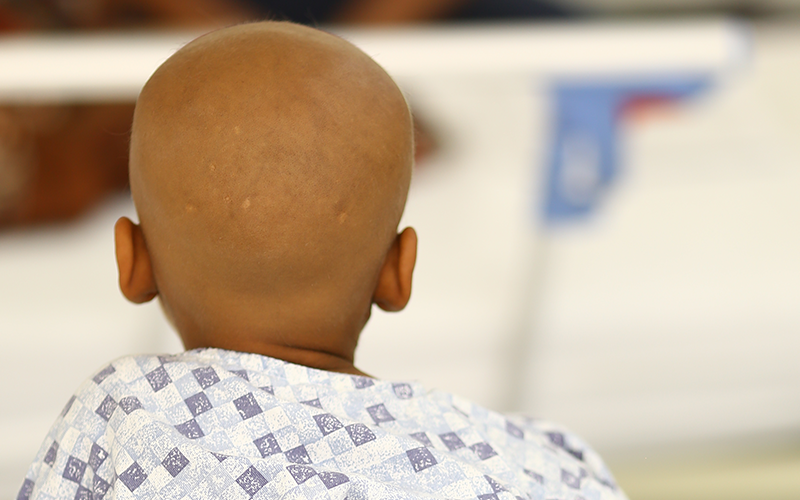 A 10-year-old Nehal from North Karachi, was a passionate athlete – whether it was cricket or football, Nehal's afternoons in the hot Karachi sun were spent playing with his friends in the gully and recounting his colorful stories from the field to his parents at dinner time. However, all of this would soon come crashing down as Nehal – the pride and joy of his family – suffered a fracture in his arm during a cricket match.
With his fractured arm in a sling, Nehal, the otherwise carefree boy, retreated into a shell of sadness and gloom; waiting patiently until he could return to the gully for afternoons with his friends. However, heartbreak was just around the corner as Nehal developed a high fever with delirium. Desperate for help, neighbors referred Nehal and his family to the Indus Hospital, Korangi Campus, where Nehal and his family arrived at the consulting clinic with just hope. Unfortunately, tragedy struck once more as Nehal was diagnosed with Blood Cancer. Starting his treatment at the Indus Hospital immediately, Nehal never gave up hope and determination and fought the disease bravely. Here, Nehal received the best possible care and psychosocial support – he was even able to play with his new friends at Indus Hospital in the dedicated play area for pediatric patients.
After a challenging time, Nehal defeated cancer and narrates this moment as getting a second chance at life. Since then, Nehal is growing, developing and thriving; he is a source of hope and courage in his family's lives.