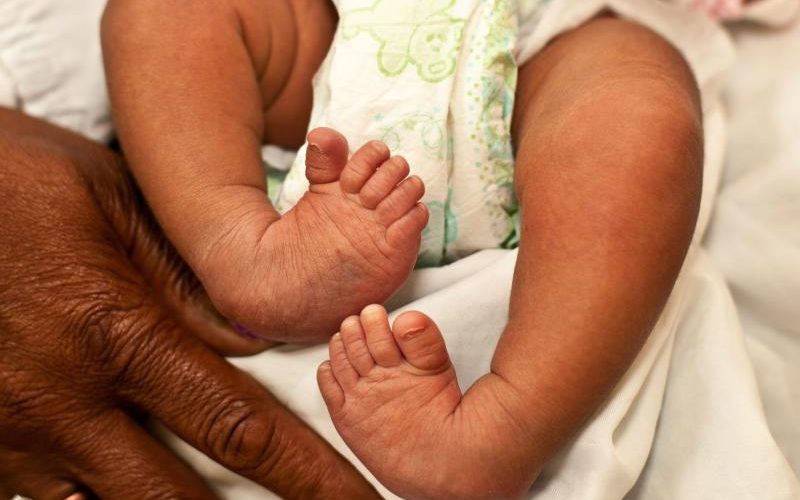 "Mom! Look, I won the third prize in race."
Jamila didn't believe it, but when Amna handed her the prize, she had to believe it.
Her eyes were brimming with tears and she was thinking of the day when Amna was born in 2011 with twisted feet and everyone thought that the disability is her fate.
Jamila got married with Nasir in 2009. They were living in Qasba Colony, Karachi. The couple had a miscarriage in the first year of marriage. In 2010, Jamila got pregnant again and gave birth to Amna in 2011. The baby was healthy but her feet were twisted inward.
Some people said that it was the result of exposure to lunar eclipse, some said it was a congenital defect and some were of the opinion that it runs in families; people came up with so many different versions that the parents got anxious about the future of the baby.
The dejected parents came home and started looking for treatment options. They went to various faith healers and doctors. The disease was another financial burden on already poverty-ridden couple. While waiting in a doctor's clinic, a fellow patient told them to go to the Indus Hospital.
Jamila says, "when we brought her to the Indus Hospital in 2011, this treatment had recently been introduced here. One plaster was applied per week, for four weeks. After that she was given special shoes, connected with a rod, to wear."
Jamila still feels grateful to the fact that the entire treatment was free of cost. "They did not charge us for anything. Braces and plaster applications were free. We were even given fare to visit the Pehla Qadam (The first step) clinic."
"The treatment continued for a four years and the result was amazing. My daughter who was once considered ill-fated, is now a normal child. She walks without any assistance and does everything herself. She has a keen interest in sports and has been winning prizes in her school. We are highly grateful to the Indus Hospital and the team of Pehla Qadam for their unending support. They made my disabled child able of running and winning races."