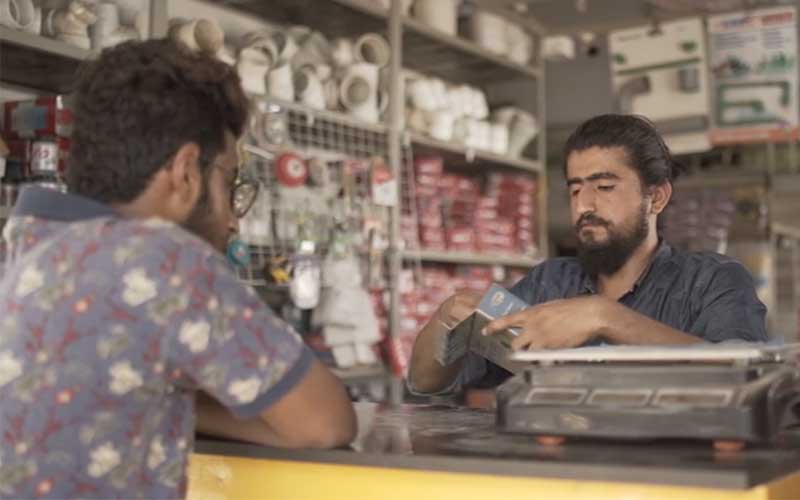 Ahsan Naveed
"My father — the strongest person I know — who had never cried in front of anyone, wept when he found out my leg would be amputated."
In 2015, Ahsan met a terrible road accident when his bike slipped and he was thrown under a trailer truck. As he struggled to extract himself, the truck started to move and his leg was crushed.
"Everything went blank and I was numb, but somehow I was still in charge of my senses and kept awake as I was taken to the hospital in an ambulance," says Ahsan.
He recalls how when he reached the hospital, the doctors held a long discussion about whether they should amputate my leg or not. "On the ninth day, they decided to amputate it," he added grimly.
Ahsan faced many trials and tribulations in adjusting to his new situation. "I kept thinking I was back at zero levels. How would I go about the rest of my life," he said.
Ahsan's family then brought him to The Indus Hospital, Korangi Campus where he started getting rehabilitation treatment.
"There were times during treatment where I would just give up because I was tired. But the trainers over there [at Indus Hospital] would motivate me and I would start training again," he said.
Ahsan recalls a time when during a training session he fell but a trainer caught him. "I believe that was the was the turning point of my life. After that, I started to turn things around for myself. I joined university, started to walk and I had hope that things are turning around for me," he added with a smile.
Today Ahsan is running his own hardware store and is back to his old self. He is thankful to Dr. Abdul Bari Khan who has established a hospital where people can get free-of-cost treatment