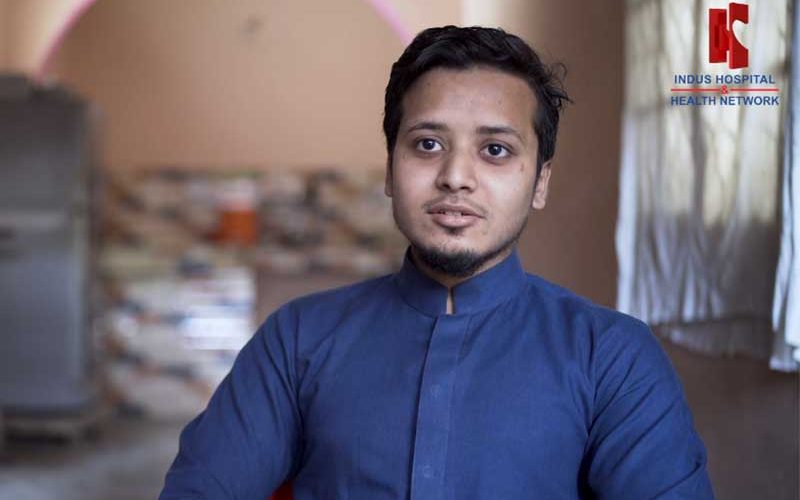 In 2008, Sufyan Shahzad was diagnosed with cancer. For Sufyan and his family, it seemed like the world had ended when the 12-year-old's parents were told their son had cancer.
"Everyone, my mother, father cried a lot when I was diagnosed because cancer treatment is expensive and we could not afford it," says Sufyan, now 23-years-old.
"At that time [in 2007] the cost of treatment was Rs400,000 to 500,000," he adds.
For the young child, everything turned around. He no longer could go out, eat out or do things normally as his peers. "I didn't usually go out, but when I did, to go to the hospital, people would stare at me. Because of that I stopped going out and would spend all my time inside my room," says Sufyan, adding that the hair loss due to chemotherapy added to his woes, leaving him without friends or someone to talk to.
Sufyan was treated at The Indus Hospital, Korangi Campus which provides free-of-cost cancer treatment to children from birth till the age of 16.
In 2011, Sufyan's treatment ended. He is now cancer-free and a long-term survivor, working at The Indus Hospital, Korangi Campus as an admissions officer.
"Now it seems like the difficult part is over and everything is better. Coming back to Indus Hospital seems like I have gone back in time. When I walk through the Peds Oncology Unit I see my past when I look at the patients going through what I had gone through," he says.
"When I see patients being afraid, thinking there is no cure for cancer, I feel it is my duty to tell them, that there is nothing to be afraid of. I am a living example that you can beat cancer and get back to your normal life," he adds.