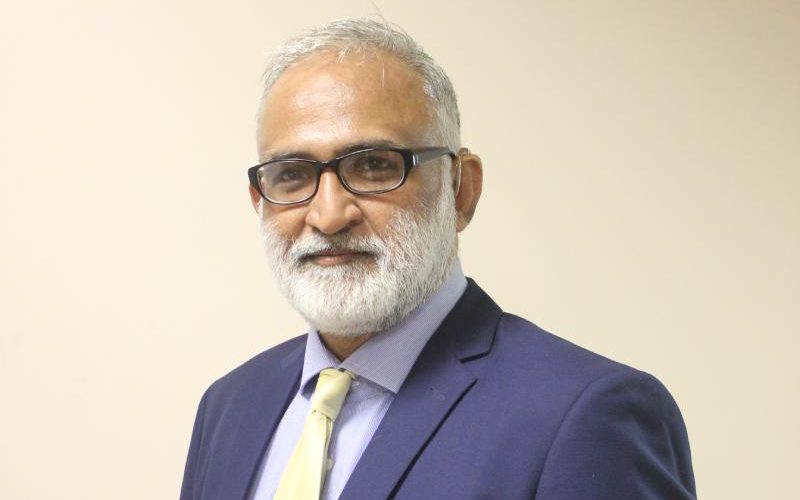 "When you go to a hospital for a treatment, on every visit either you present your previous test results and prescriptions to refresh your consultant's memory or the hospital's management presents your medical record file. These paper files can be destroyed by water, dust, fire or by paper worms. In general, patients or their attendants do not keep these in a safe-ways. A patient's medical record is of vital importance, therefore, we needed a system that can save it forever. Plus, the traditional system is not environment-friendly and requires a lot of human effort. These were the reason which led us to think of an out-of-the-box solution and we devised Pakistan's first and the only paperless electronic medical record system" said, Mr. Shakeel Akhter, Chief Information Officer, the Indus Hospital.
Shakeel Akhter is one of the earliest IT graduates. He is associated with Health IT industry since 1996 where he was working with Dr. Zafar Zaidi, Dean Indus University of Health Sciences and Sr. Executive Director, Indus Health Network at a hospital in Karachi. When Dr. Abdul Bari Khan and Dr. Zafar Zaidi along with some more doctors established the Indus Hospital, Shakeel Akhter was contacted to develop its IT division in 2005-6.
At that time – and still – no Pakistani hospital had a paperless medical record system so it was a great challenge which Shakeel Akhter gladly accepted. He wanted to create a Hospital Management and Information System which is efficient, cost-effective, and environment-friendly so he and his initial team of four members dedicated their time for this challenge. The team worked with meager financial and human resources and set up an Electronic Medical Record (EMR) system which was one-of-a-kind in Pakistan.
The Indus Hospital is not only a pioneer in terms of free healthcare provision but it is also leading technologically. The then IT team worked really hard to set up the system and later on they helped other hospitals to transform their medical record system into an EMR. One such example is Pakistan Army who has adopted the same model system in their Combined Military Hospitals with the help of the Indus Hospital's IT Team.
Since then, the IT department has gone through a lot of changes and has evolved into a pillar of the Indus Health Network. The department currently has a strength of 70 people who are strategically placed in five divisions: Software; Systems; Network Communication; Operations; and Support.
His thirst for innovation has not yet been quenched. He and his team is currently working on the second version of HMIS. The new version would be browser-based and connected with a cloud. It'll help all IHN hospital to be connected and if a patient from Sindh travels to Punjab and goes to any IHN hospital there, the doctor can easily access his medical records. He is also working to develop our own telemedicine portal using smart gadgets for health care workers.
Shakeel Akhter has been praised and rewarded for his hard work and innovative ideas. He has been published at the cover of CIO Magazine. He was also awarded the Best CIO of Pakistan and Best Innovative Ideas of Pakistan as well. He believes that in order to take a leap in healthcare provision we have to blend digital technologies with healthcare services at all levels.