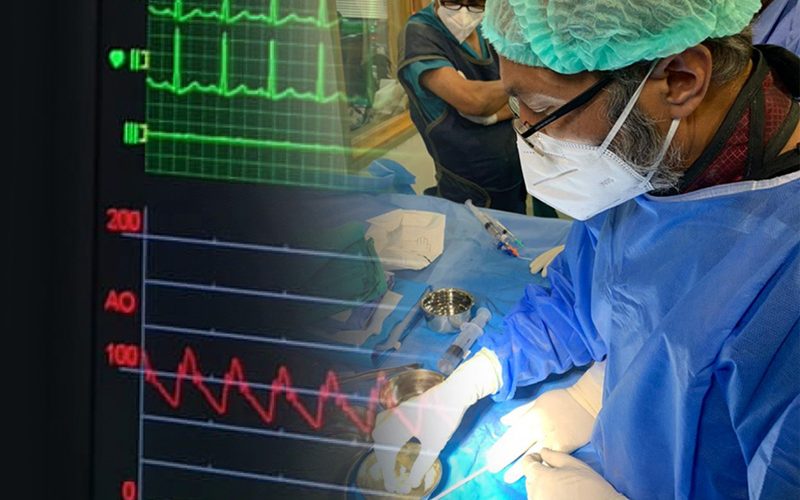 A miraculous valve procedure was performed by Dr. Arjumand Shauq, Pediatric Cardiologist, The Indus Hospital, transforming the life of Imaz, a 16-year-old boy.
Imaz was born with a life-threatening diseased left valve in his heart. Dr. Arjumand replaced the valve through a complicated procedure, increasing the boy's lifespan. This surgery which costs more than PKR 3 million was done absolutely free of cost by The Indus Hospital.
Previously in Pakistan, the only solution for such cardiac complexities was a Ross procedure, replacing a patient's native pulmonary valve and PV-PA tube. Though, this temporary solution would require repeated cardiac surgeries, compromising the patient's life. Imaz underwent this surgery as well in 2013 and would have had to go through many more of these painful and critical operations in the future, had he not been treated by Dr. Arjumand.
Dr. Arjumand who is a pioneer in valve procedures in the country, left his 10 years of practice and position as the Head of Interventions at The Alder Hey Children's Hospital in Liverpool, UK to officially join Indus in 2020. Transforming the field of cardiac services in Pakistan, Dr. Arjumand and the team at The Indus Hospital with their belief of improving a patient's quality of life, conducted this complicated surgery. Only 4 of these complex procedures have been performed throughout Pakistan till date.
This successful surgery guarantees a healthy life to Imaz, a gift for him and his family.