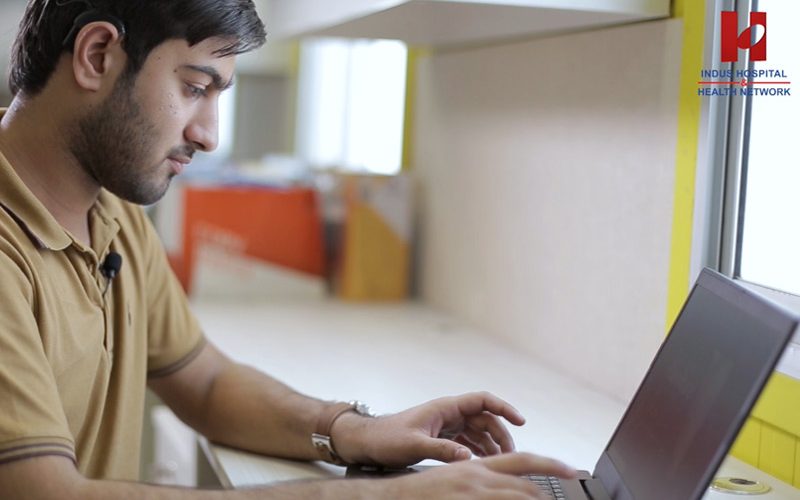 Fearing the future is normal for most 16-year-olds, but those fears usually get resolved without lasting implications. For Faizan, the fear of the future was a much more serious and life-altering affair.
Faizan had started to lose his hearing from a very young age, struggling at school, at home and among friends. "There was a growing gap between me and the rest of the world, a forceful disconnect with the rest of society that became unsurmountable," he says.
Eventually there came a point of complete isolation, but worse than that was the fear of becoming disabled and never amounting to anything because of his condition.
Despite the odds, Faizan didn't give up hope. He did his best and tried to cope with the situation with the help of hearing aids, but to no avail. Faizan's hearing didn't improve as much as he and his family had hoped.
Just when they had all but admitted defeat, Faizan's family was recommended Indus Hospital and Health Network's Cochlear Implant program. Faizan was taken into treatment and was provided with quality end-to-end care, completely free of cost by our medical staff.
"They [IHHN's Cochlear Implant Team] saved me from a life of dependency, of despair. They gave me another chance to live a normal life," says Faizan.
Almost three years later, Faizan has changed drastically. Taking the opportunity, he has now resumed his education again, and is now working has a graphic designer.
"Thank you so much Indus Hospital, for everything!"