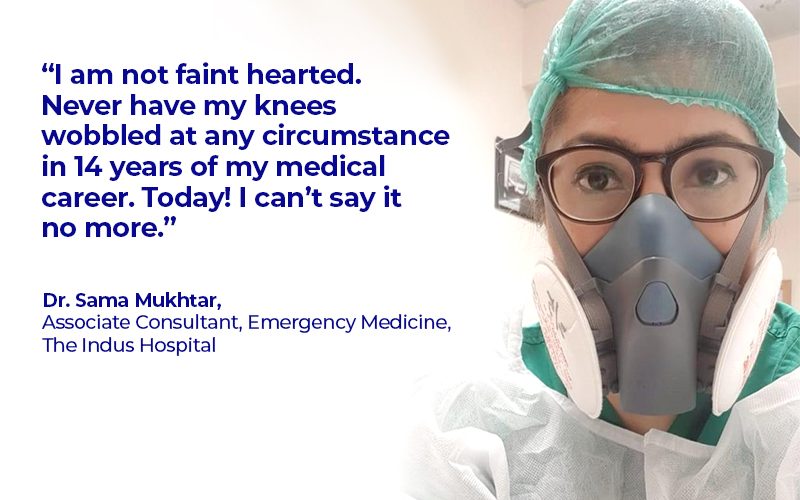 I am not a faint-hearted person. My knees have never wobbled in any circumstances during my 14 years' medical career. However, I can't claim it anymore.
This pandemic made me witness pain, helplessness, and despair. My eyes brim with tears. I'm appalled at how this virus has torn families. Someone who lost his mother, is now on the brink of losing his father. The health workers are distressed, if they may transmit this death warrant to their dear ones. There is an anguish and helplessness in the country. We are losing precious lives as the sand grains fall from the cracks of fingers.
They call us front liners! I never felt like one though! It was just our calling!
But today! It feels like a war! A war for survival, war for vital signs, war for protection, war to breathe against the demon that is ruthlessly wiping out the mankind from the earth.
Humans have witnessed pandemics and upheavals throughout the history and have survived with resilience and adaptability. We shall overcome this too. Our safety is in exercising caution.
May Allah grant us the strength to overcome this crisis.
I pray and hope that this too shall pass.
Dr. Sama Mukhtar, Associate Consultant, Emergency Department, the Indus Hospital