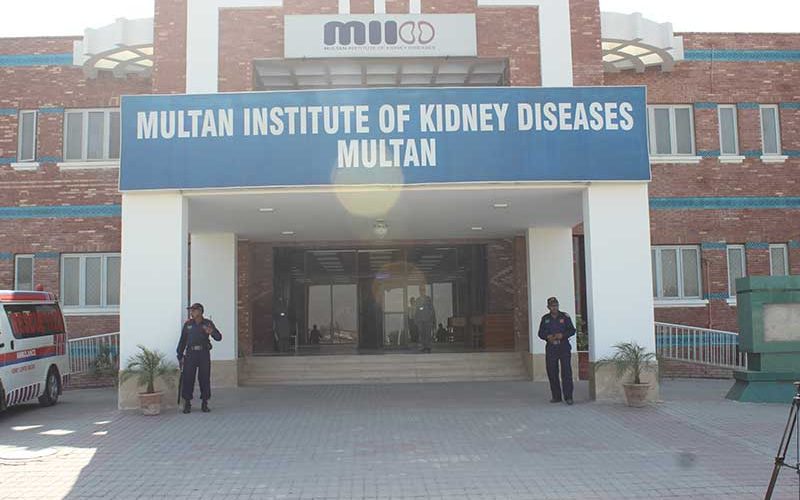 Living with kidney disease is always going to be a burden on a person's everyday life. For Waqar, however, it was more of a death sentence than anything else.
Struggling to make ends meet
Diagnosed close to two years ago with failing kidneys, the doctors in Multan informed him of the terrible news that he would need to go on dialysis to survive. Despite his best efforts and visiting medical professionals around the city, he was told the same thing: that he needed to go on dialysis. The only way he could forego it would be if he had a kidney transplant.
Going to a dialysis clinic several times a week severely affected his earning ability, and Waqar soon grew to dread the hour-plus sessions in the doctors' clinic. He was the father of two daughters, the oldest 14 while the youngest was seven. Working at a dealership where he would sell Mobil oil, his income of PKR 20,000 was not enough to make ends meet. He lived in a rented house with his family, and a quarter of each paycheck would go towards rent.
Finding a donor
The Multan Institute of Kidney Diseases, under the management of the Indus Hospital & Health Network, offered a kidney transplant operation free-of-cost. He would be their first patient there; however, he needed a donor to provide him with the kidney. He turned to his family, who refused to donate their kidneys to him for various reasons, ranging from petty to outrightly dismissive.
It was here that his wife volunteered to donate her kidney to her husband, who doctors found to be a compatible match with him. Her unwavering support for her husband had Waqar in tears as the staff began preparations for the kidney transplant.
The surgery was a success, and Waqar is no longer reliant on the dialysis process.