Indus Hospital & Health Network actively pursues sustainable alliances and partnerships with those aligned with the vision and mission of IHHN, and those which are both Public-Private and Private-Private in nature.
Public Private Partnerships
Private Private Partnerships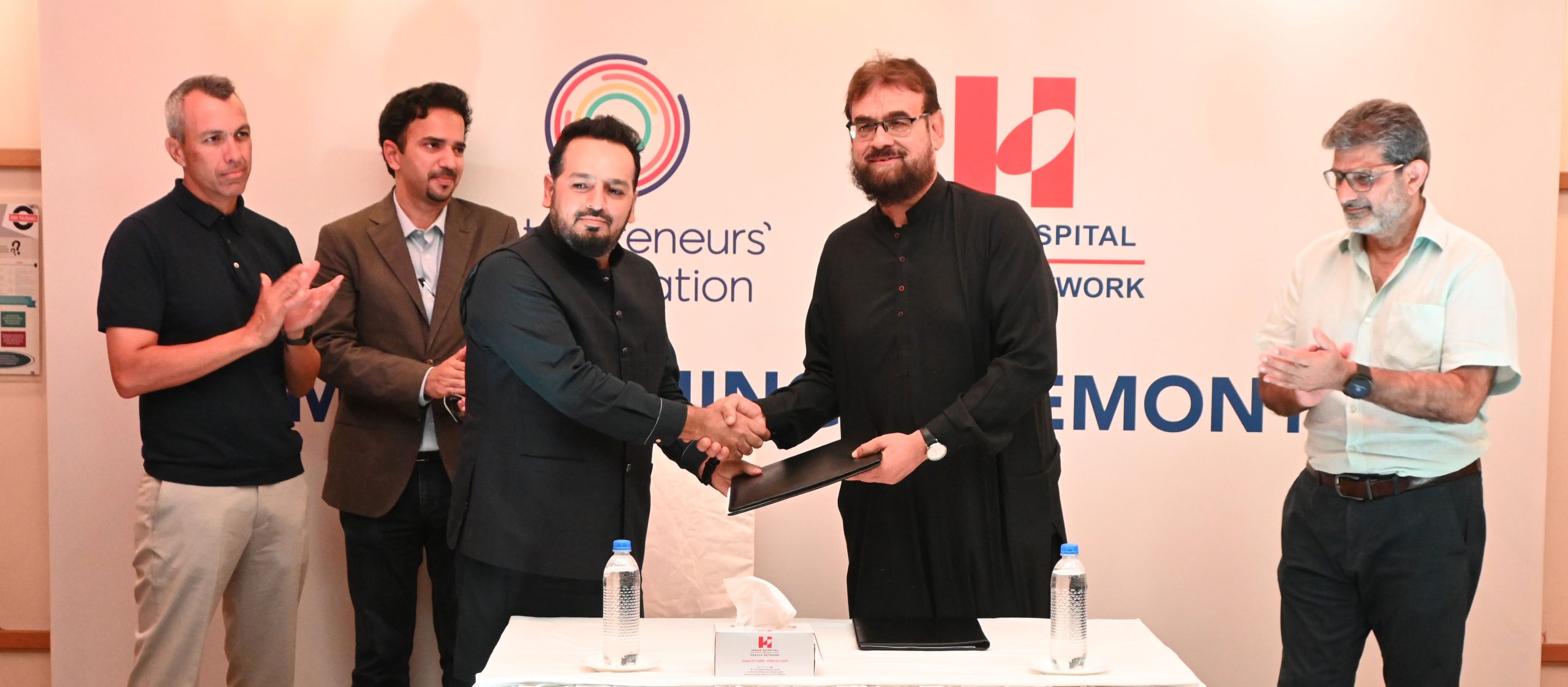 Private-Private Partnerships involve two private entities working together for a common cause. Indus Hospital & Health Network is working with some notable private entities:
IHHN works with Karachi Down Syndrome Program (KDSP) to refer children born at the Korangi Campus to KDSP and vice-versa.
10Pearls, Pak-Suzuki, Dawood Foundation, and Allied Bank teamed up with IHHN to support its efforts towards COVID-19 pandemic.
IHHN joined hands with Science Fuse to promote science education and help inculcate a scientific approach in the students of Indus Kay Sitaray.
IHHN signed an MoU with the National Institutional Facilitation Technologies to establish the Network's online presence and secure a digital commerce payment system.
KE helped strengthen IHHN's paperless system by donating an enterprise-class data storage system with an additional 50 terabytes of data storage.
IHHN and Punjab Group of Colleges are jointly running "Voices Against Tobacco" for tobacco control and to empower Pakistan's youth to become anti-tobacco ambassadors.
IHHN became the Corporate Social Responsibility Partner of Pakistan Super League franchise Quetta Gladiators.
The Pakistan Cricket Board fulfilled the wishes of two Leukemia patients by having them and their families watch a game of the Pakistan Super League.
IHHN and IBA partnered up to promote educational, professional, and intercultural projects and to stimulate collaborations for healthcare research.
Under its 'Bata Care' campaign, the shoemaker donated 6,500 pairs of shoes to healthcare workers.
Matrix Pvt. Ltd. sponsored IHHN – QF, NST & SMP Campus' building project items.
Fast Cables contributed to expand the QF, NST & SMP Campus.