QURBANI WITH INDUS HOSPITAL
A BLESSING FOR YOU AND HOPE FOR MANY
Qurbani stems from the tradition of sharing meat with family and the needy on Eid Ul Adha. This year, perform your Qurbani with The Indus Hospital with convenience and safety.
The COVID-19 pandemic has made life challenging for a lot of people due to loss of their livelihoods. Your qurbani with the Indus hospital can be a source of hope and support for many underserved Pakistanis.
The hospital will select and sacrifice animals adhering to the Shariah guidelines. As this is a Waqf qurbani, all of the meat will be distributed to poor families in Karachi and rural areas of Sindh to help nourish them for a few days.
The funds generated from the hides/skin of the sacrificial animal will be used to treat poor patients at The Indus Hospital. The hospital is at the frontline of the Coronavirus pandemic as well as other health emergencies resulting from this pandemic.
Your qurbani donation will make a big difference in helping us save lives.
"We are fully booked and will no longer be taking any more Qurbani orders. Thank you for supporting us."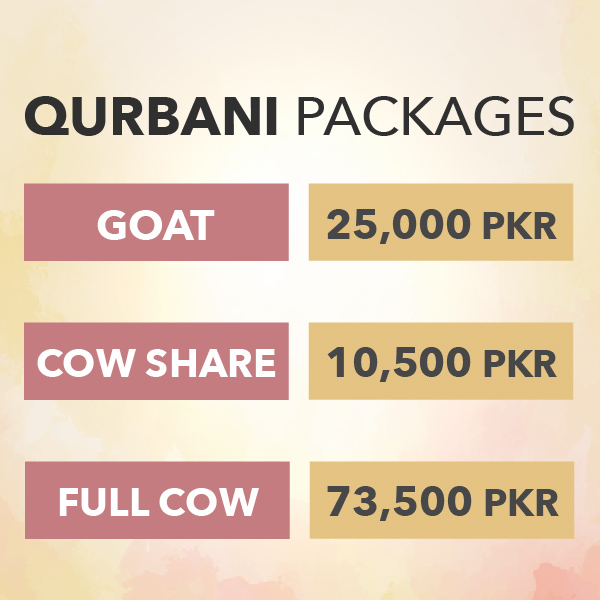 Qurbani 2020 FAQ's
Below is a list of frequently asked questions. Be assured that we adhere to conditions specified in the Holy Qur'an and Sunnah, and the Qurbani is performed in strict accordance to Shariah guidance.