Tehsil Headquarters Hospital, Sabzazar, Lahore
Tehsil Headquarter Hospital, Sabzazar is a 100-bed multidisciplinary secondary care hospital equipped with modern amenities and experienced and well-trained healthcare staff. It has dedicated inpatient, outpatient, Emergency, and Day Care services with Laboratory and Radiology services.
Operational Hours
Elective Outpatient Services: 08:30 am–04:30 pm (Sunday Closed) 
Emergency & Inpatient: 24/7 
Contact: +92 42 3890 0411-20
Address: G-Block, Near Liaquat Chowk, Sabzazar Lahore, Pakistan.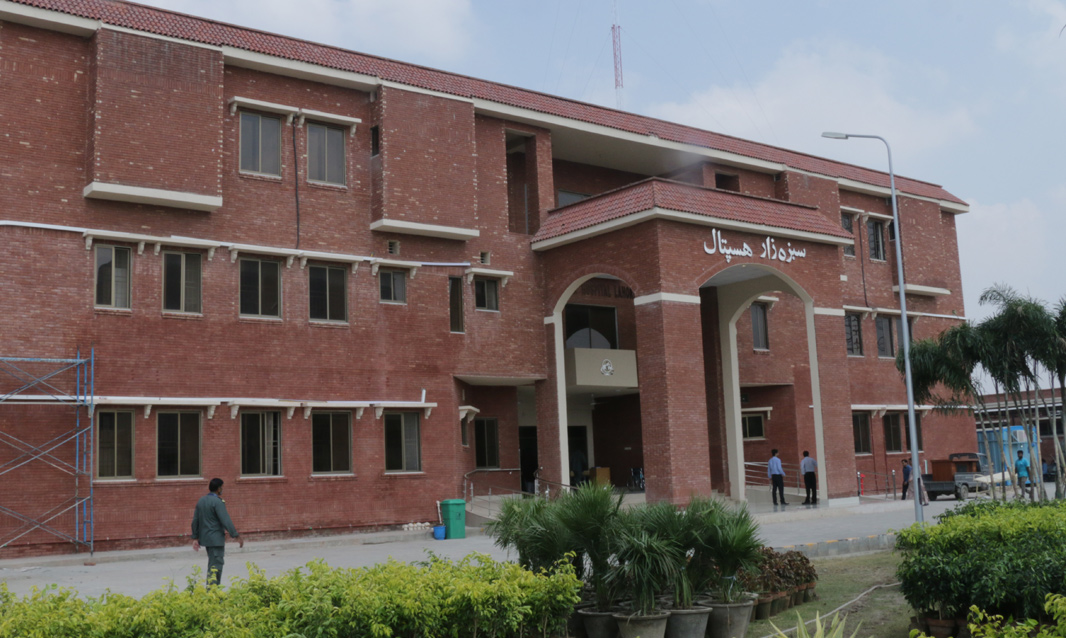 Accident & Emergency Room
Anesthesia Department
Blood Bank
Club foot clinic
Counseling Unit
Daycare Services
Diabetes Clinic
EPI
Family Medicine
Family Planning
Gastroenterology Clinic
General Medicine
General Surgery
Infection Control Department
Laboratory
Malnutrition clinic for Peads
Neonatology
Nursing Department
Nutritional Clinic & Services
Obstetrics & Gynecology
Orthopedic & Trauma Surgery
Paediatric Medicine
Pharmacy Department
Physiotherapy for Antenatal Care (to reduce C-Section and encourage to tolerance of labor pain)
Radiology
Safe Circumcision clinic (encouraging family for hospital environment circumcision)