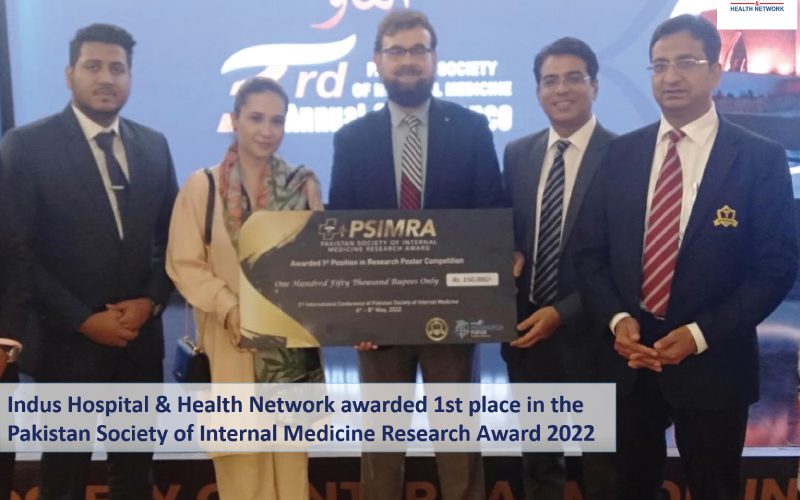 The third annual Pakistan Society of Internal Medicine (PSIM) conference was held from May 6-8, 2022, in Karachi. The prestigious conference celebrated the achievements and progress made in Pakistan's health sector and invited organizations and individuals from across the country to take part.
Among the many facets of the event, PSIM held its annual Research Awards, which collected a staggering 122 entries nationwide from the most reputed organizations across the country. Already having earned a spot in the coveted top ten entries, Indus Hospital & Health Network (IHHN) was honored to have been awarded first place in a unanimous decision from the jury.
Dr. Samia Kazmi from the Internal Medicine Department, IHHN, accepted the award on behalf of Indus and thanked the PSIM and the juries for recognizing IHHNs efforts in making such a monumental achievement.
"I am very humbled to be here today, and it is truly a great honor for me to be accepting this award on behalf of my team and Indus. I would like to give my heartfelt thanks to the tireless efforts of my team, who had burned the candle on both ends to ensure perfection across the board. I strongly urge all residents to think beyond the norm and put their ideas forward. Be individuals that you are all meant to be.